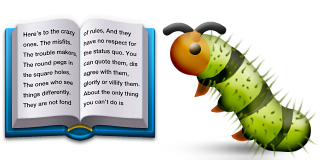 Library Day!
1. Finish Film Jeopardy
2. Mary Poppins
3. Superkagidocilistic? what??
2.

Mary Poppins

(1964)
One of the first Disney films to mix animation with real actors.
This film brought Julie Andrews into Stardom - She won a Best Actress Academy Award for it!
The 1970s!! Tomorrow !
Planner reminder:

Alphabetize Spelling Frontwards / backwards
Plan for today:
1. hand back papers
2. Peer editing story #2 or #3
3. Using peer help to improve!!